Let Your Child Amaze You at SWIMkids USA with our Chandler swim lessons.
Come Join the Fun at SWIMkids USA! We are located at Guadalupe and the 101, convenient to all parts of Chandler, AZ.
DISCOVER THE BEST KIDS SWIM LESSONS NEAR CHANDLER!
Call Us Today! (480) 820.9109
LEARN MORE - CALL (480) 820-9109, OR
Chandler Swim Lessons at the 101 and Guadalupe
If you are looking to learn to swim in Chandler, Arizona, you should know that our swim-float-swim sequence is the standard in water safety training that many have tried to replicate: because it works! Thousands of children have been saved by this technique plus every individual who has been trained by this method is safer in the water.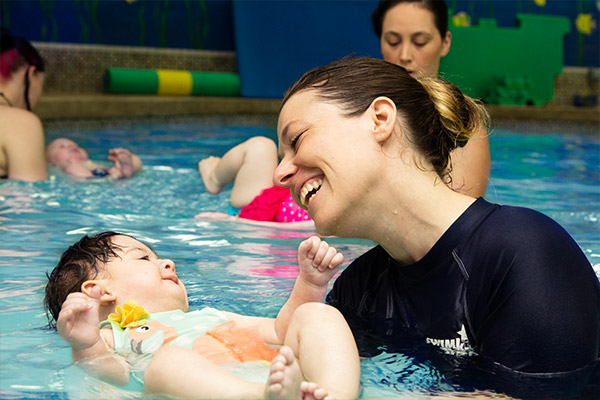 Safety & Success Start Here!
Come Join the Fun With the Best Kids Swim Lessons Near Chandler, Arizona
Why choose us for kids swim lessons in Chandler, Arizona?
Our commitment to safety, small class sizes, and individualized attention sets us apart. Our instructors are certified to teach children of all ages. Our classes are not only educational but also filled with excitement, building a love for swimming and water activities in every child. Join us at SWIMkids USA and watch your child grow into a confident, competent swimmer.
SWIMkids USA swimming instructors equip their Chandler swim school students with an immediate method of survival in an emergency situation by teaching them to roll on their backs where they can breathe and rest for an indefinite amount of time. After a short rest period the child is then taught to roll back onto his/her stomach and continue to swim to the safety of the wall or steps.
Located just North of Chandler, these swimming lessons are a step-by-step plan of development wherein one skill is built upon another. The skills are practiced over and over so the child learns each skill to the automatic level. Upon graduation from each level, we award the student a medal in a mini-Olympic graduation ceremony in front of his parents and peers. At SWIMkids USA, we build self-esteem and confidence through repeated success. In addition to our children swimming classes, we also offer baby swim lessons and special needs swimming classes.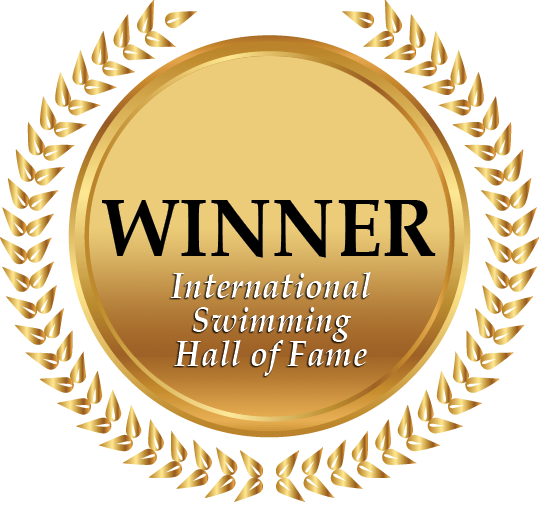 INTERNATIONAL SWIMMING HALL OF FAME
USA SWIMMING – EXCEPTIONAL CONTRIBUTIONS
BEST SWIM SCHOOL – AQUATICS INTERNATIONAL
ASU'S SPIRIT OF ENTERPRISE AWARD
OUR AMAZING GYM & SWIM CLASSES
SUITED FOR EVERY AGE GROUP
INFANT-TODDLER SWIMMING
Instruction is given for both parent and child to bond and learn basic water safety skills in our toddler and infant swimming lessons.
PRESCHOOL SWIM CLASSES
Each student in our swimming lessons learns swim safety survival skills such as floating and what to do on their own.
YOUTH SWIM
Various swimming lessons for kids ranging from basic swimming skills to freestyle lessons for school aged children.
YOUTH 6+
Our swim school offers a mixture of classes and swim team involving full development for all strokes and learning.
GYM CLASSES
Build a foundation of balance, strength, coordination and flexibility from floor to bar skills in our kids gymnastics classes.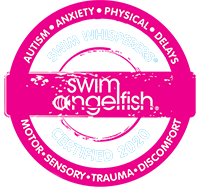 INCLUSIVE ENVIRONMENT
We welcome all children with special needs and of any ability.
"With their small class sizes, great curriculum and caring, experienced instructors, SWIMkids USA is truly the best swim school out there."
"All of the instructors here are wonderfully passionate about teaching kids to swim with a gentle hand. My 4 year old and my one year old are enrolled in survival swim lessons here, and we couldn't be more satisfied with our experience. When we walk in, they know the girls by name and we were greeted with a warm and genuine welcome, and everyone is very friendly. we love coming here-highly recommend!"
"The instructors are very knowledgeable and really get to know your children. They explain what they're doing and why. My kids absolutely love going to tumbling and swim. I highly recommend this wonderful institution."
"I absolutely love this place everything about it! The staff is always smiling and friendly, I can't say enough about the swim instructors! I like the slow and steady route ensuring that our daughter knows she is safe with the instructors and is learning to swim and respect the water."
"Love this place! My daughter does gymnastics and swim class; both teachers are amazing! My daughter has learned so much. The teachers there are patient and push kids to individual limits. I highly recommend this place!"
"Amazing and caring family at SWIMkids. My son has been attending for many years. I'm very appreciative of how loving everyone is."
"My mind is at ease and my heart is filled with joy thanks to the loving and professional staff of SWIMkids USA. My 3 year old son and 4 year old nephew are confident and comfortable swimmers in the pool. They echo safety first in and around water every chance they get. I can't rave enough on how awesome this place is."
"My oldest has been in classes since 10 weeks (now almost 2.5yrs) and my friends are amazed at her confidence and comfort around and in the water. She enjoys going to class every week and we've recently added gymnastics as well. Baby sis (5m) loves swim too! We recently moved to Marana but still drive up every week for the great instructors and safety we learn. We love you guys!"